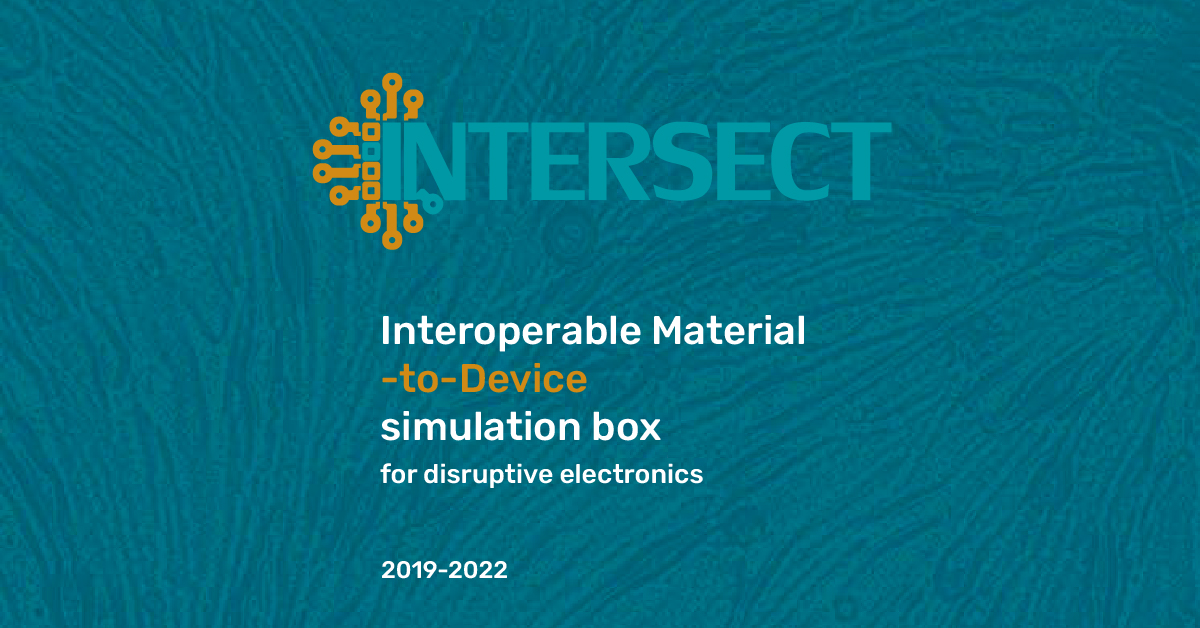 05 Aug

New INTERSECT Project FlYer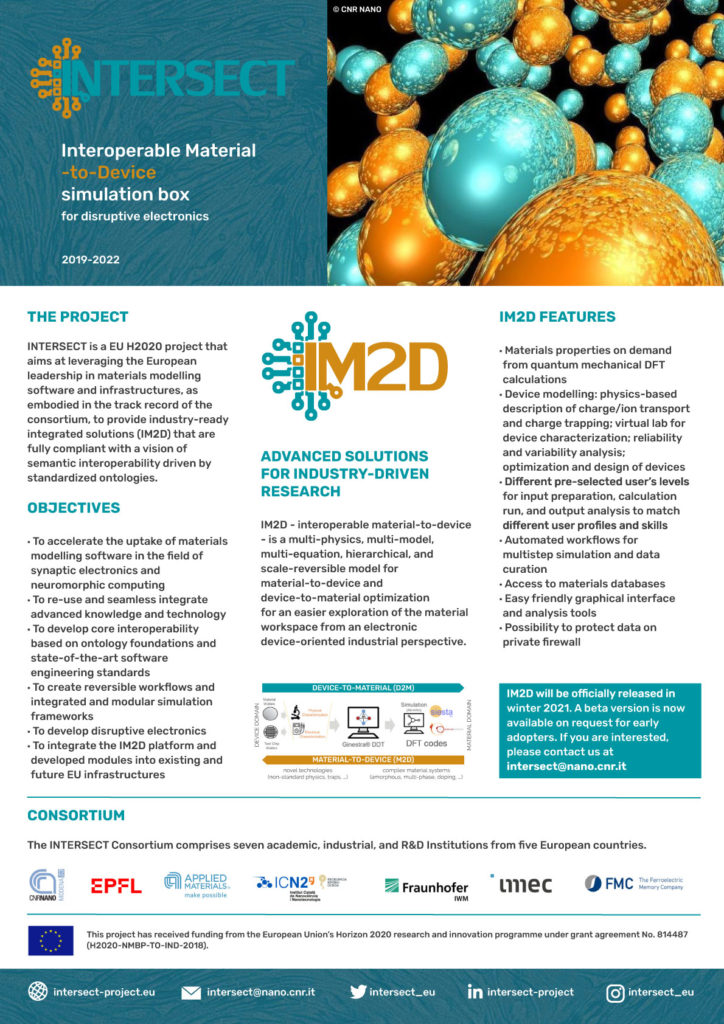 We have just released a new INTERSECT flyer with complete information about our project.
Read more about INTERSECT, its objectives, advanced solutions for industry-driven research, and IM2D – Interoperable Material-to-Device – model.
IM2D will be officially released in winter 2021 but a beta version is now available on request for early adopters.
Contact us if you are interested in discovering and exploiting our key results in the semiconductor and neuromorphic markets!
Click on the image to enlarger or