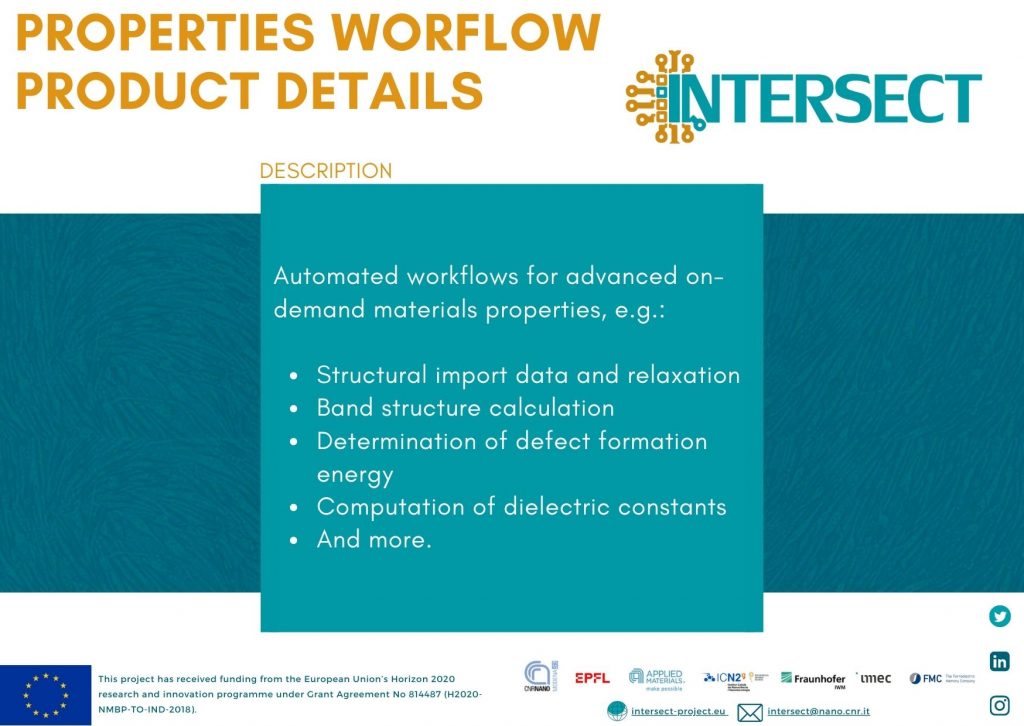 Automated workflows for advanced on-demand materials properties, e.g.,
Structural import data and relaxation
Band structure calculation
Determination of defect formation energy
Computation of dielectric constants
and more.
Business model
Open Source Software. These workflows can be exploited for advanced materials characterization consulting services.
Read more on Deliverable 4.7 "Business Plan Assessment and Revision" and write to intersect@nano.cnr.it for information.
Discover other INTERSECT key exploitable results on our website