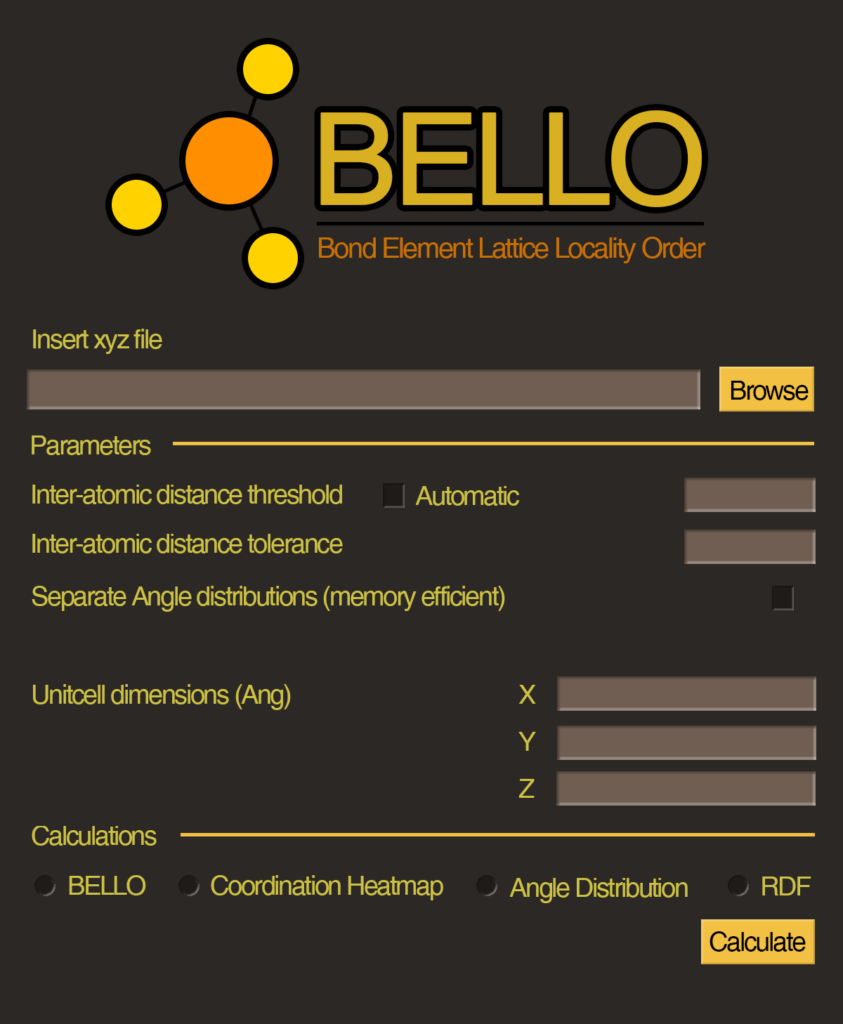 BELLO
Postprocessing tools for the analysis of disordered and amorphous materials from ab initio and classical atomistic simulations for material discovering and characterization of complex materials.
Open Source Software: download it here
If you want to know more about BELLO:
BELLO: a script tool for bond element and lattice local-order analysis of disorder systems.
B. Dianat, F. Tavanti, A. Padovani, L. Larcher, and A. Calzolari. Compt. Mater. Sci. 209, 111381 (2022). DOI: 10.1016/j.commatsci.2022.111381
Business model
Ab initio for advanced materials characterization consulting services.
Read more on Deliverable 4.7 "Business Plan Assessment and Revision". and write to intersect@nano.cnr.it for information.
Discover other INTERSECT key exploitable results on our website