09 Nov

WORLD SCIENCE DAY – 10th of november 2020

Tomorrow, 10th of November 2020, is the World Science Day for Peace and Development promoted by UNESCO. The celebration highlights the significant role of science in society and the need to engage the wider public in debates on emerging scientific issues. It also underlines the importance and relevance of science in our daily lives. By linking science more closely with society, the World Science Day for Peace and Development aims to ensure that citizens are kept informed of developments in science. It also underscores the role scientists play in broadening our understanding of the remarkable, fragile planet we call home and in making our societies more sustainable.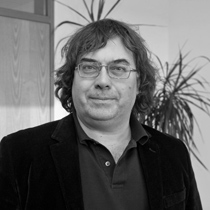 The day offers the opportunity to mobilize all actors around the topic of science for peace and development. With this intent, our #intersecter Nicola Marzari from EPFL will take part to a national Italian event called "I love scienza" organized by Fondazione De Sanctis. The round table will take place tomorrow from 1,00 p.m. to 2,00 p.m. and will include many important scientific contributions.
For info about the Italian "I love scienza" event, visit https://ilovescienza.org/.
For info about the UNESCO's World Science Day, visit https://www.un.org/en/observances/world-science-day.