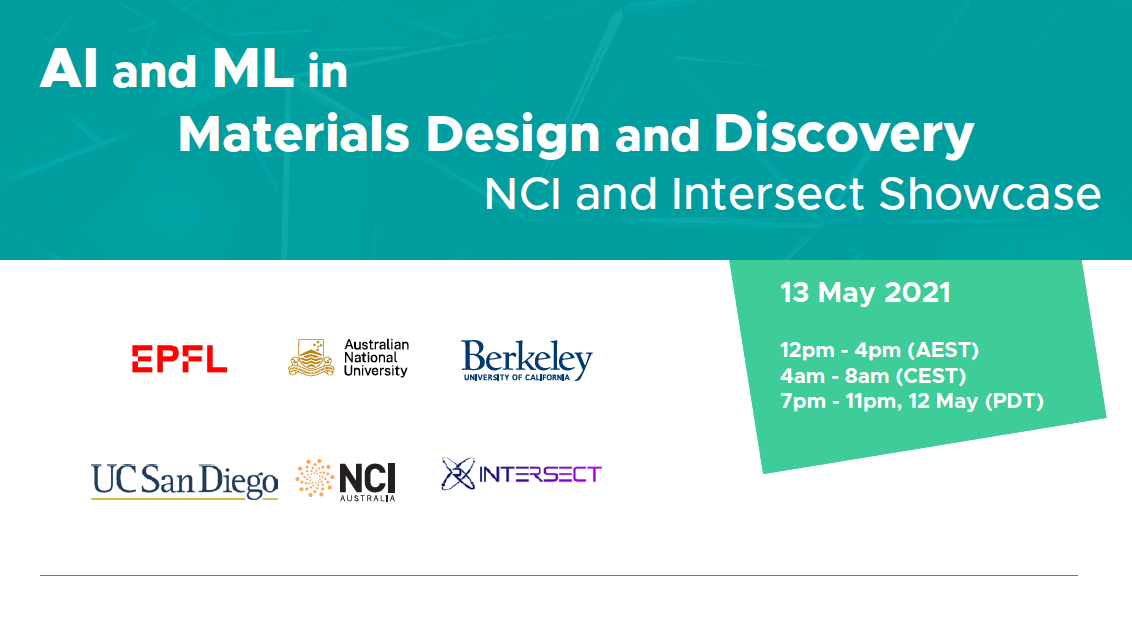 27 Apr

Webinar "AI and ML in Materials Design and Discovery" – May 13, 2021

On May 13, 2021, the "AI and ML in materials design and discovery" online webinar will showcase state-of-the-art research aimed at speeding up materials design and discovery by integrating artificial intelligence (AI) and machine learning (ML) techniques.

Australian and international speakers, such as Kristina Persson from UC Berkeley, Prof Shyue Ping Ong from UC San Diego, Prof Amanda Barnard from the Australian National University, and Prof Nicola Marzari from our partner École Polytechnique fédérale de Lausanne (EPFL), will reveal how large, high quality datasets coupled with machine learning analysis algorithms can play a vital role in the process of new materials discovery. Our intersecter Nicola Marzari will give a speech about "The great acceleration in the design and discovery of novel materials".

The presentations will be of broad interest for scientists working in the field of HPC/Big Data in materials design and discovery, from advanced graduate research student level, to early career researchers and beyond. The event is organized NCI Australia and Intersect Australia Limited.

For more information about the event, visit https://bit.ly/3avgStB.