12 Jul

New paper and journal cover from the INTERSECT Project!

Just published the new work by Francesco Tavanti and Arrigo Calzolari (CNR Nano) about "Multi-technique Approach to Unravel the (Dis)order in Amorphous Materials".

ACS Omega choose the impressive figure of Tavanti and Calzolari as cover of volume 7 .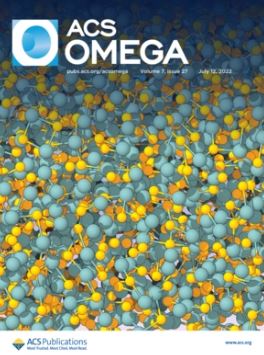 The researchers worked on the concept of order in disordered materials as the key to controlling the mechanical, electrical, and chemical properties of amorphous compounds widely exploited in industrial applications and daily life.
In this paper they propose a multi-technique numerical approach to study the order/disorder of amorphous materials on both the short- and the medium-range scale, they combine the analysis of the disorder level based on chemical and physical features with their geometrical and topological properties, defining a previously unexplored interplay between the different techniques and the different order scales to better undesrstand materials properties.
Discover their results and how to apply their approach to more complex systems. It is Open Access!
"Multi-technique Approach to Unravel the (Dis)order in Amorphous Materials"
Francesco Tavanti and Arrigo Calzolari, ACS Omega 2022, 7, 27, 23255–23264
https://doi.org/10.1021/acsomega.2c01359