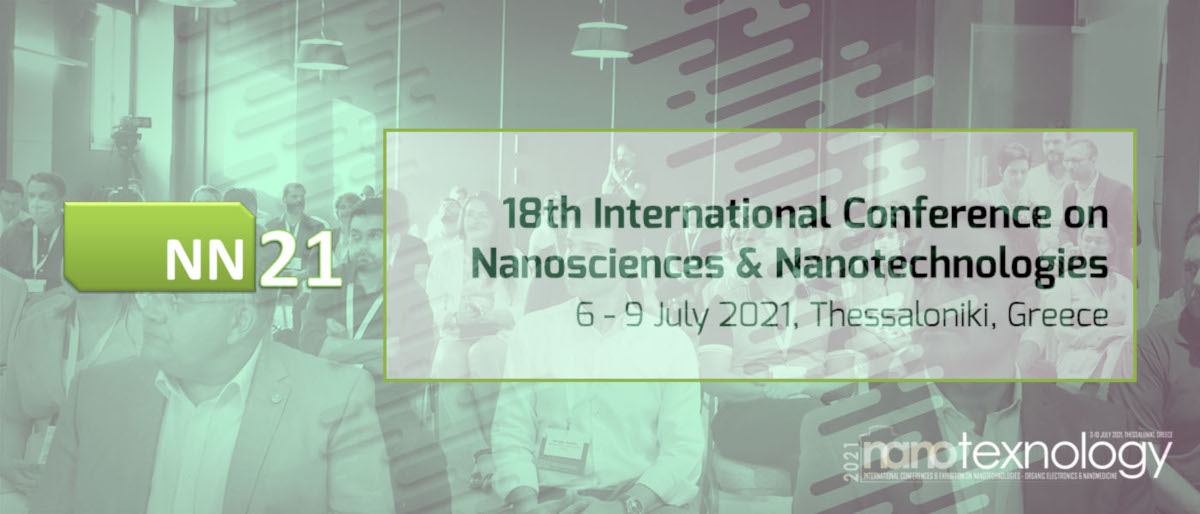 31 Mar

INTERSECT at the NN21 Conference – July 06/09, 2021

The INTERSECT project will be presented by Arrigo Calzolari, INTERSECT coordinator, at the 18th International Conference on Nanoscience & Nanotechnology (NN21) that will take place in Thessaloniki, Greece, from the 6th to the 9th of July, 2021.

Together with other representatives from EU funded R&D projects in Nanotechnologies, Organic Electronics and Nanomedicine, Arrigo Calzolari (CNR-Nano), INTERSECT coordinator, will introduce the project' latest advances during the Special Workshop on EU projects, where information on the cutting-edge R&D activities in European and International level will be provided. These Oral presentations will be part of Nanotexnology 2021 program, while all the EU Projects will also be presented in a dedicated Poster Session within this Special Workshop. The workshop will take place on July 6th, 2021, with our presentation scheduled at 5.30 pm.

NN21 Conference is a world-class International event in Nanosciences and Nanotechnologies (N&N) that focuses on the latest advances on N&N and promotes profound scientific discussions between scientists, researchers from different disciplines and market leaders. NN21 conference will be comprised of associated Workshops and Special Events, covering the latest developments in the fields of Nanosciences & Nanotechnologies.

More information about the Special Workshop on EU projects are available at https://www.nanotexnology.com/index.php/eu-projects-nn.

More information about the NN21 conference are available at https://www.nanotexnology.com/index.php/.

***

Register to our project newsletter to keep up-to-date with our activities and progress! Read the latest issue.