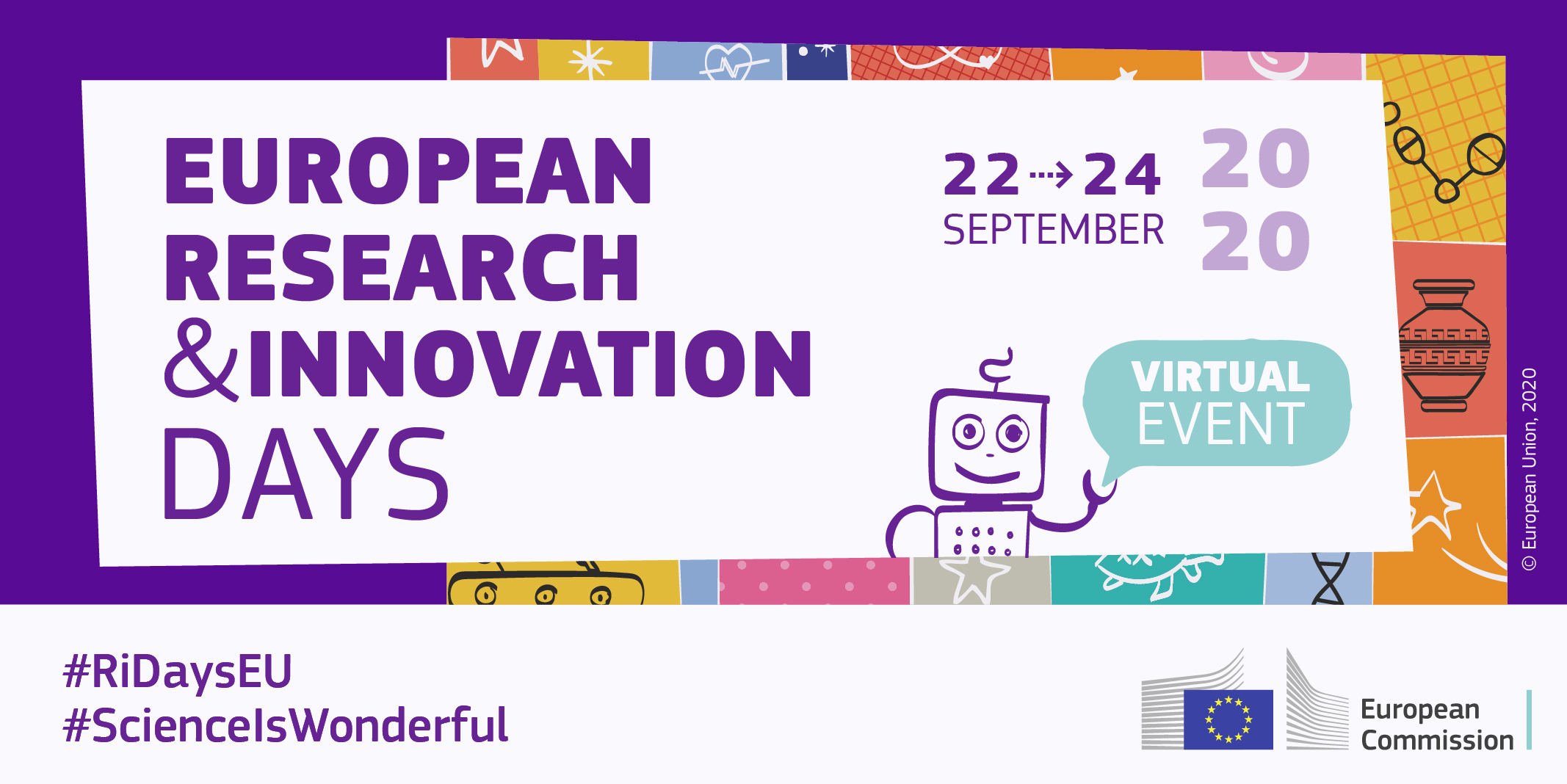 16 Sep

European Research and Innovation Days

European Research and Innovation Days are the European Commission's annual flagship event for research and innovation. They bring together policymakers, researchers, entrepreneurs and citizens to debate the future of research and innovation in Europe and beyond.
The 2020 event will take place from the 22 to the 24 of September, will totally be online and delve into how Research and Innovation are responding to the current pandemic and explore pathways for a post-Covid-19 society that are sustainable, inclusive and resilient.

The virtual event has 2 key areas: the Policy Conference, game-changing talks and conversations with research and innovation leaders from across the programme (more about the speakers), and the Science is Wonderful!, a virtual exhibition about ground-breaking research. The event also comprises hubs sessions and workshops.

The Hub sessions bring together people at the forefront of science innovation to build links between important research and real-world problems: each hub reflects 1 of the 10 research and innovation focus areas, and offers the chance to delve deeper into new ideas and how they will be applied in real world scenarios. Their workshops are smaller co-design or talks sessions to continue the conversation about game-changing subjects with other attendees in a more informal setting. Specific workshops from the Horizon Europe Hub in a co-design format will reflect on the best way to achieve the impacts we want from the first Horizon Europe work programme.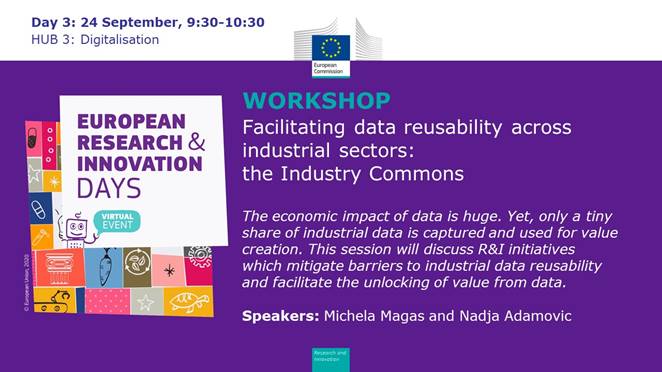 Among these workshops, we would highlight the "Facilitating data reusability across industrial sectors: the Industry Commons" event, taking place on the 24th, from 9:30 to 10:30 with Nadja Adamovic, Yanaris Ortega Garcia, Peter Dröll, Michela Magas, Javier Sanfelix: it will discuss R&I initiatives which mitigate barriers to industrial data reusability and facilitate the unlocking of value from data. Intersecters are invited to join!
Let's shape the future of research and innovation in Europe together!
Info: https://research-innovation-days.ec.europa.eu/how
Programme: https://research-innovation-days.ec.europa.eu/programme