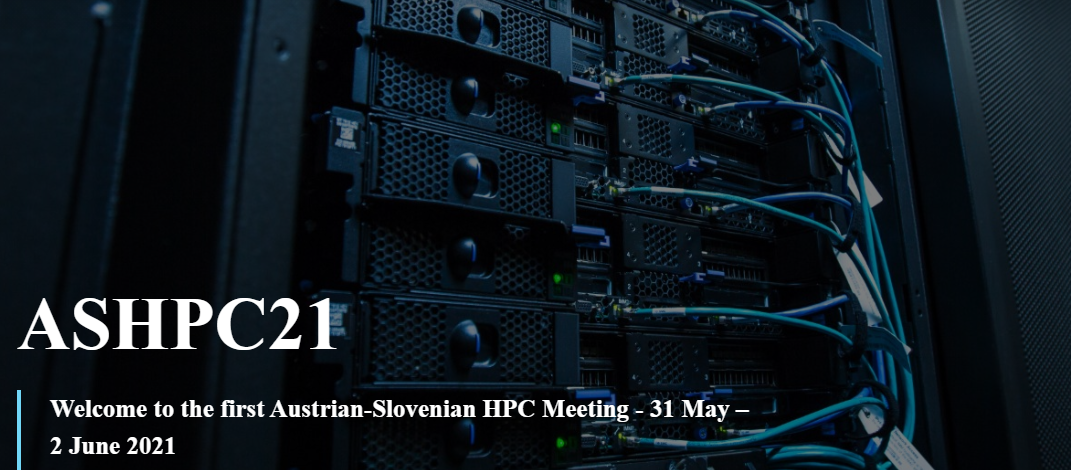 27 May

Austrian-Slovenian HPC Meeting – May 31 / June 2, 2021

The Austrian-Slovenian HPC Meeting (ASHP21) focuses on recent developments and trends in terms of efficient and successful high-performance computing (HPC) applications. Several aspects of state-of-the-art topics in the field are presented and discussed.

The meeting will take place online from May 31 to June 2, 2021, and provides an opportunity to make use of inherent synergies and foster exchange of knowledge and ideas to promote fruitful collaborations thus enhancing sustainable HPC development.

Our intersecter Nicola Marzari from EPFL will be one of the keynote opening speakers on May 31 (9,15 am), with a speech about "Materials discovery at the intersection between high-performance and high-throughput…".

ASHPC21 is organized by the Slovenian consortium for high performance computing (SLING) and the Institute of Information Science in Maribor (IZUM), Slovenia, in cooperation with the Research Area Scientific Computing in Innsbruck, Austria, and the Vienna Scientific Cluster (VSC), Austria. It is a follow-up meeting of AHPC20.

Participation is free of charge. For more information, visit https://ashpc21.si/.